Privacy + Light
Want to bring in natural light while maintaining the privacy of your home? Top down bottom up shades are everything you're looking for! When you lower from the top, natural light flows in–across your ceiling. We call it daylighting. It creates a comfortable atmosphere in your home, saves you energy and protects your privacy.
This feature reduces energy loss, allowing you to protect the majority of the window. But, you won't feel closed off from the world. See more details in this article.
Top Down Shades:
Duette® & Applause® Honeycomb Shades
Provenance® Woven Woods
Vignette® Modern Roman Shades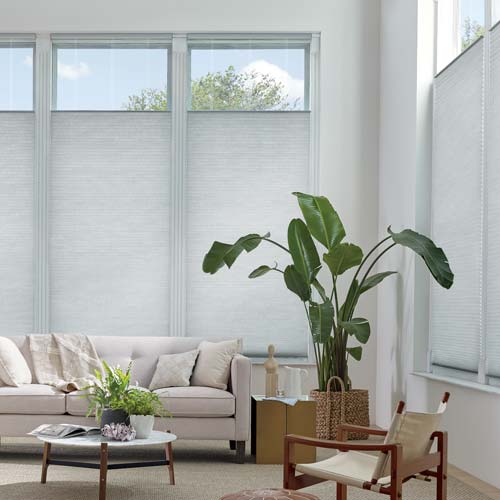 Daylighting
A brightly lit room, but covered windows…sounds like an ideal combo? That's what top down shades can do. With the shades lowered, light floods in–just across the ceiling to illuminate the space. You get all the benefits you deserve–privacy, reduced glare, energy efficiency–but you also can have ample natural light.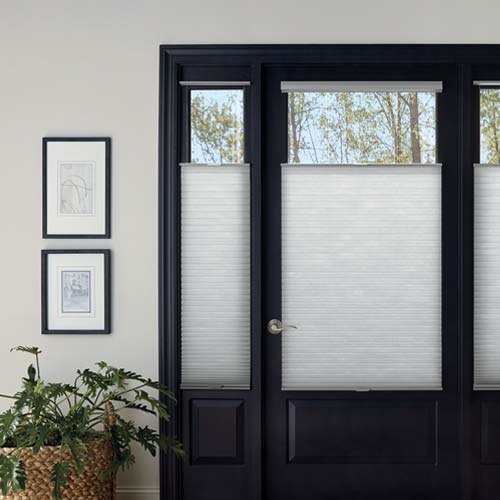 Privacy
Whether your home has street-facing windows, adjacent home-facing windows, or a combination of both, you need privacy. But, you shouldn't have to settle for a cave-like atmosphere. Enjoy sky views and lovely sunlight entering your home, while you also are enjoying the privacy you need with top down bottom up.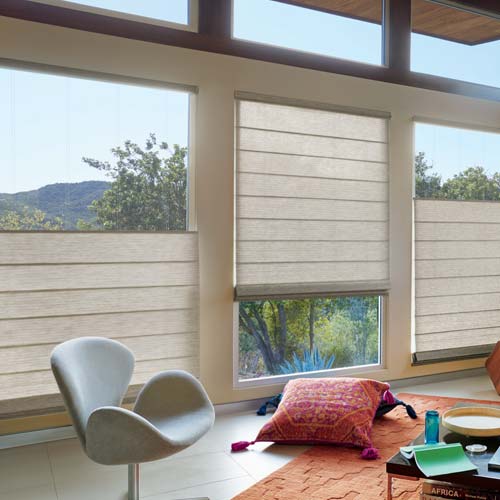 Custom Adjustments
When you bring in window coverings with such unique adjustments, it's a game-changer. It's no longer a "closed or open" situation. Each and every window can feature a different favorite position, allowing to to create the ideal atmosphere in your home.