Covering Tilt Turn Windows…
Low profile fits almost anywhere!
Shades move with the window
Top down bottom up available
European style windows, also known as Tilt Turn Windows, have gained popularity for their wide range of function. They open like a door. They close. Then, they can tilt in at an angle. Window coverings couldn't keep up with this amount of adjustments…until TrackGlide® arrived.
A Hunter Douglas exclusive, the TrackGlide® system is available with Duette honeycomb shades. The low profile track adheres along the edge of the window frame, not on the glass. The window shades glide up and down–even resting in the top down position as needed–all while the window changes position. Cover your trickiest windows with ease!
Exclusive to Duette® Honeycomb Shades:
160+ Fabrics
Full Coverage Available
Room Darkening Options
Maintain Privacy
Enjoy Daylighting with Top Down
Insulate Your Home
Child Safe Cordless Options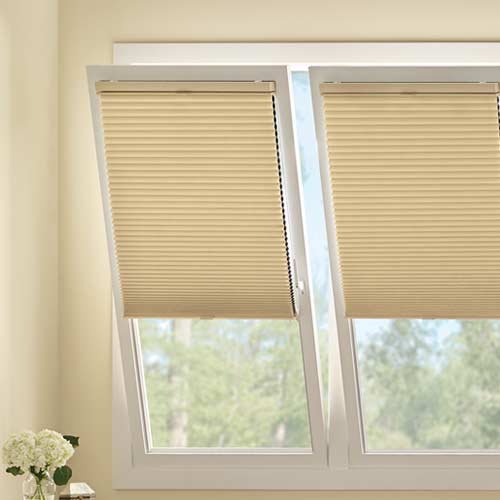 The Window Moves. The Shades Move.
Got tilt-turn windows? What about shallow windows? Your trickiest windows are no match for the TrackGlide system. Because the track adheres along the edge of the window frame, the shades always love with the window, allowing you coverage in any position.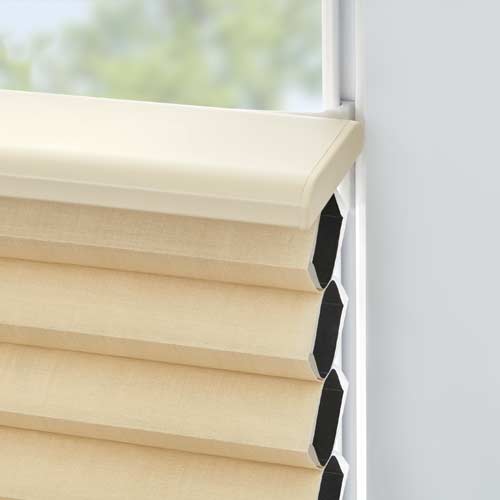 All the Best Features
Because the TrackGlide system is available with Duette Honeycomb shades, you'll have the chance to get some of the best features for your window coverings. Top down control, energy efficiency, room darkening…the list goes on. Cover windows or doors with ease.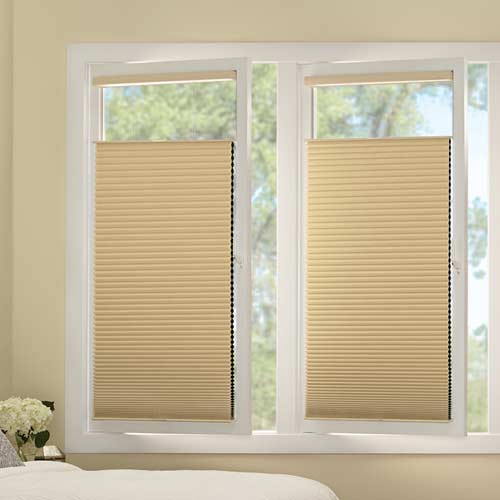 No Drilling Required.
Need coverage where you never thought possible? The wait is over. The TrackGlide system offers a narrow track that adheres in place, no drilling required. From shallow door frames, to versatile window operation, you'll get the coverage you need with tons of style to go along with it.
Duette® Honeycomb Shades with LightLock™