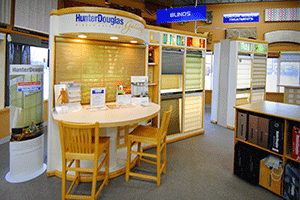 Warranty
We offer our own, seven year warranty. This warranty is stronger than Hunter Douglas, extended to offer you the best experience. We stand behind our product and work unconditionally. We also fix everything in-house, making it more convenient for you. We are the only ones that do this in the area. The Right Choice Promise offers you peace of mind to try out your window coverings for 21 days, with the ability to exchange them is you are not 100% satisfied.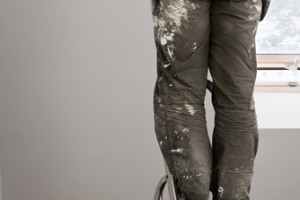 Competitive Installation
We offer top-of-the-line, high-quality installation. We choose the best products, and then follow through with the most competitive installation in the area. You receive the best value for what you are getting. We trouble shoot everything during the installation so that your install is a success with a beautiful result. After 45 years in business, we know that we have to provide the best installation we can so that we can stand behind our work, and we do.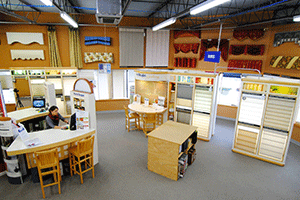 FREE In-home Consultation
Our design experts want to help guide you to make the best decisions for your home. After finding inspiration in the showroom, the best thing to do is to take advantage of our free, in-home consultation for advice and suggestions. With help from samples of window coverings solutions, fabrics and materials, you will be able to make a great decision for your your next project!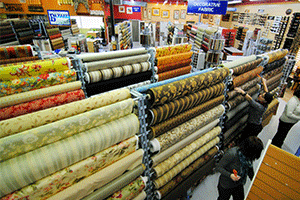 Custom Order
If you didn't find exactly what you were looking for while spending time in the showroom, we can custom order! We know how important it is to find exactly what you need, and we have the resources to help you. Take advantage of our sample swatches and books to identify the finishing touches of fabrics and hardwares for your home.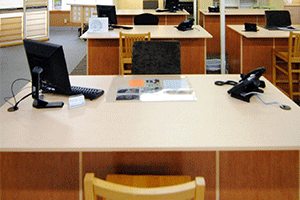 Repair Service
We fix everything right here, in-house, making sure it is done right. This is unheard of in this area. We want you to have a shorter lead time for the work to be done, with the highest level of customer service. We offer quality work, along with our unparalleled warranty for your products; we guarantee your satisfaction.