The month of March means that we are all SO ready for springtime. It's about this time of year that cabin fever sets in. While time outside depends on Mother Nature from day-to-day, we have a better idea for you to get ready for spring. Those beautiful natural elements that you're longing to enjoy? They can be brought into your home to set up an atmosphere of harmony and peaceful living. It might be just what you need to get you through these last chilly weeks before outdoor relaxation arrives.
Light & Refreshing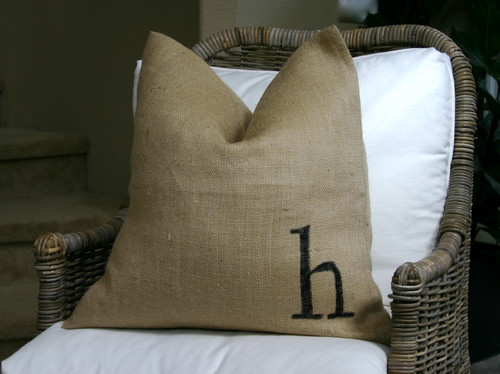 Think about springtime for a moment. What are your favorite things? Warm breezes, soft colors, rays of sunshine–the natural elements create this calm, peaceful feeling. You can create your own soothing environment by adding natural elements of springtime. The key is to keep it light and airy. Choose fabrics in neutral tones or pastels–the palette of springtime. Woven fabrics are an ideal way to bring the the natural world, like burlap, twill and canvas. Fabrics that flow can capture the essence of a breezy spring day–think linen and muslin.
Mixed Materials
Balancing out the light and airy feel of your natural elements, adding mixed materials will continue to welcome spring into your home. When bringing in accents of wood, stone and greenery, it's important to remember that beauty is found in imperfection. Distressing, rough edges, and a carefree look bring charming appeal to these accents. You might have to think outside the box, but you'll be happy you did.
Landscape Views
How long before you can enjoy the transition into spring? How about right now? Do you have a cozy spot that looks over your landscape? That's all you'll need–besides the right window coverings. The argument of bare vs covered windows has been going on for ages. How can you enjoy the budding trees, sprouting flowers and sunny skies if they're covered? On the other hand, the renewed rays of sunshine can take a toll on your energy, eyes and the interior of your home. What's the answer? Ideal window coverings. That means, you solve the problems that plague your unique home while still receiving a multitude of benefits–including a beautiful view of spring!
Natural Elements: Bring Them Home
It's hard to talk about enjoying nature in your home if you don't have the right solutions in place. Control the light, but enjoy daylighting. Maintain your privacy, but relish in the landscape views. Protect your home from the heat, UV rays and glare–but invite natural light for a mood-enhancing environment. Sound like a dream? We can help you make it a reality in your Milwaukee area home. Our team at Bazaar Home Decorating will inspire the design, decor and solutions for you. Contact us for a free, shop-at-home consultation today!