Step into your home after a long day, and you may be wondering, "What would it be like to come home to a warm and snug space?" Home is where you escape the chaos of the world, and craft your own personal sanctuary. Whether your home has an open layout, or singular rooms, adjusting the look and feel can work wonders. Join us as we share ways to create cozy spaces in your home!
Don't Fear the Dark Ceiling
If your home boasts a spacious open plan or lofty ceilings that sometimes make you shiver, you might wonder, "How can I make this large space take on a comfortable feel?" Our suggestion is to darken the ceilings. Incorporate rustic beams, wooden accents, stylish wallpaper, or even a touch of paint, and watch the entire atmosphere transform magically.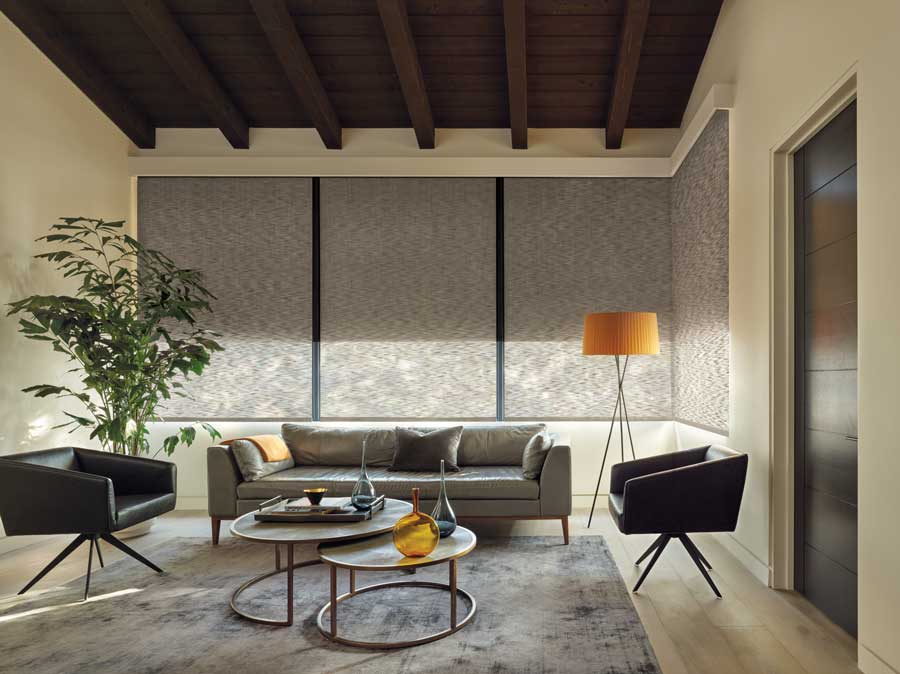 Window treatments: Dark ceilings may create an intimate look and feel, but that doesn't mean you want to shut out the sun completely. To savor natural light by day and embrace coziness by night, consider dual shades. It's the ultimate way to have exactly what you want at each stage of the day. 
Private Moments
An open layout can sometimes be overwhelming, with your kitchen, dining, and living spaces all in one area. The cozy spaces you want might seem a little impossible. But here's the key to conquering the open-concept challenge: Carve out designated areas. Set the stage with a great side table and comfy seating, an eye-catching chandelier, and window shades that guarantee privacy. This is the recipe for the warm look you've been wanting.
Window Treatments: Your home has a lot to offer. Perhaps, you picked this house because of how wonderful the view is. However, there may be moments when you want to cocoon yourself in privacy. Take your dining room, for example. Those magnificent city views are incredible, but when you're sitting down with loved ones for a meal, a touch of seclusion is definitely welcome. With the help of automated window shades, the atmosphere in this space transforms almost instantly. 
Crafting Cozy Nooks
Picture your ideal spot to sip on your morning coffee, read a good book, or have a leisurely tea break. Lucky for you, creating cozy spaces can be as easy as adding in a window seat. Pile on the cushions, throw in some pillows and blankets, and let the coziness envelop you. Put your feet up, lean back, and relish in the warm vibes!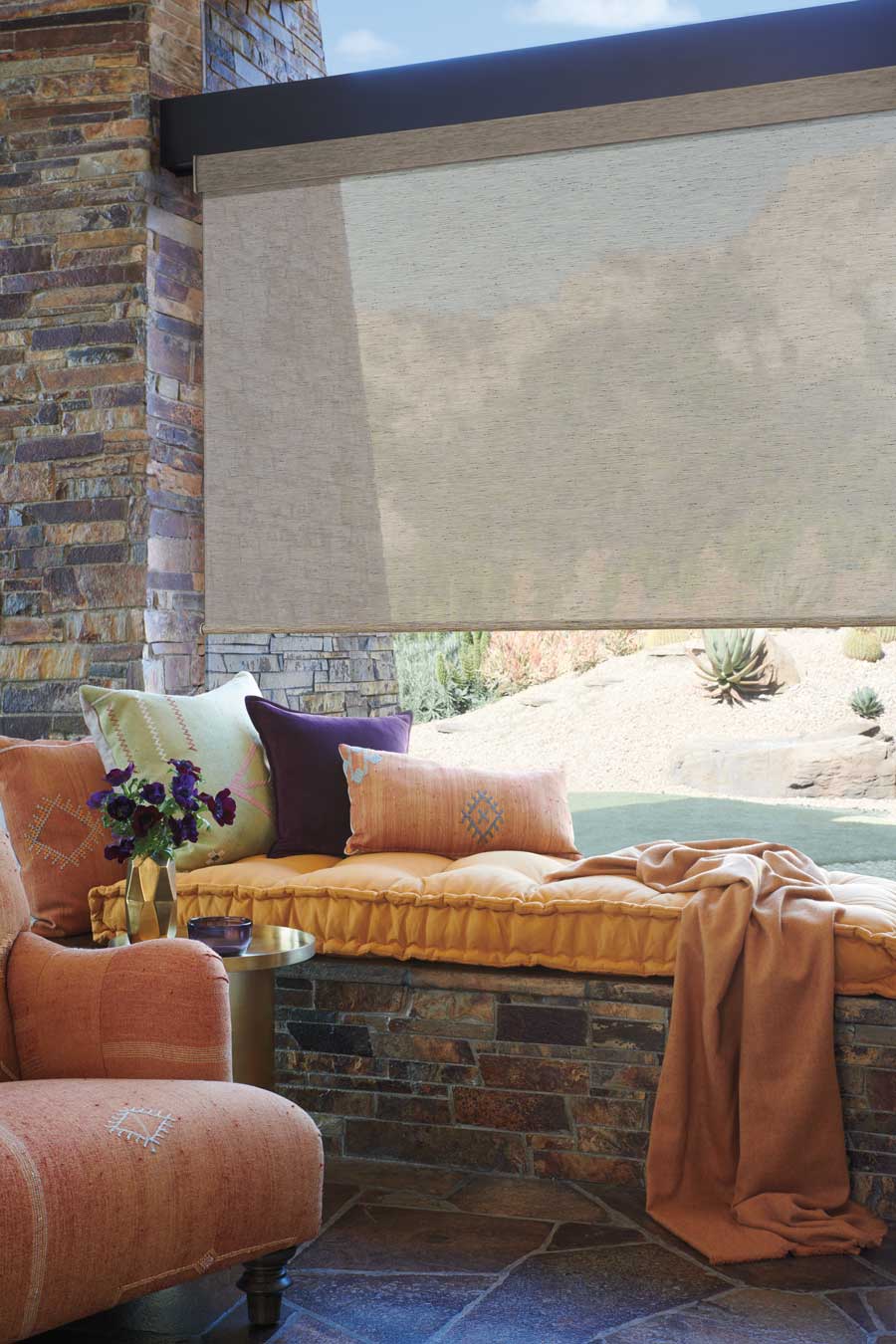 Window treatments: Small spaces are fantastic until you're trying to relax and the burning, hot sun is radiating through your windows. Opt for window coverings that diffuse harsh glare, directing light gently to create a soft, radiant glow.
Cozy Design Elements 
When transforming your house, marrying a combination of items will give it the desired look and feel. Putting fabrics, textures, and materials together is a great way to start. Then, warm up the room with an inviting area rug—layer in pillows, blankets, and seating for maximum comfort. And it's great to note that varying levels of light create a wonderful ambiance. Think about incorporating lanterns, table lamps, or sconces for soft, soothing light.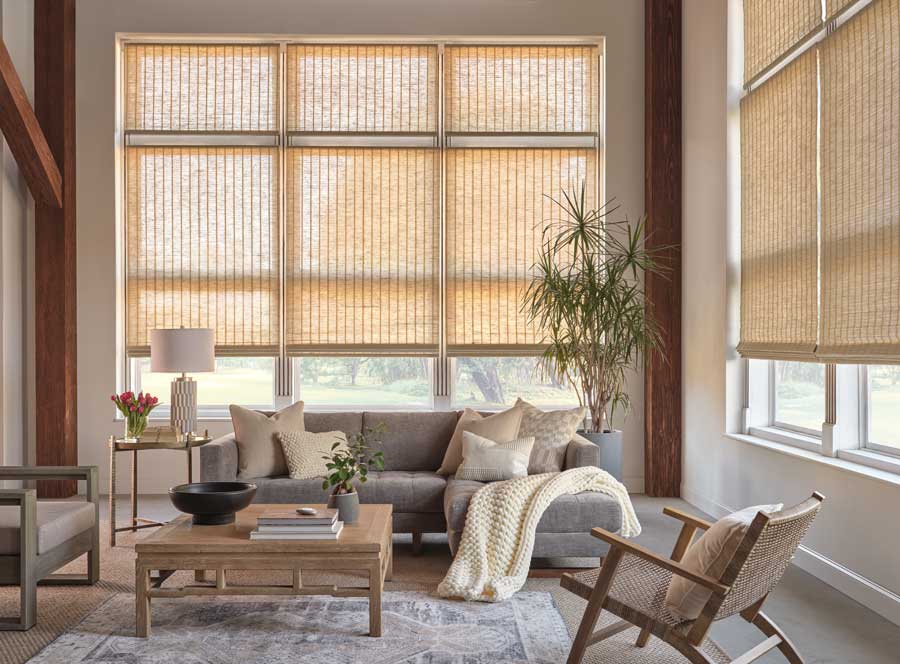 Window treatments: While you are adding texture and charm to your home, consider window treatments crafted from woven materials. They offer so many benefits. Not only are they beautiful but they also introduce filter light and texture to the space!

Let Us Help Create Cozy Spaces 
If you're itching to craft a warm and welcoming environment in your home, our team at Bazaar Home Decorating is more than ready to assist! We know the best window treatments to elevate your space and instantly transform it into a cozy oasis. Reach out to our experts today to schedule a FREE consultation today.